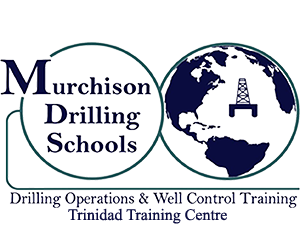 OPERATIONAL DRILLING TECHNOLOGY (ODT)
DESCRIPTION:
ODT presents participants with the fundamentals required to safely and effectively plan, manage and drill a well successfully. The program was designed for engineers, senior drilling crews and field service personnel tasked with the design and execution of drilling programs, whether simple or complex.
The course builds a firm foundation in the principles and best practices of well planning, drilling, completions and is taught by hole-intervals just as the well is drilled. Learning is enhanced with the use of Advanced Simulation Technology, and covers possible problems during every phase of the well from spud to completion.
The program also includes IWCF or IADC WellSharp Advance Well Control.
COURSE CONTENT:
Pre-Spud Meeting & Considerations
Drill String Design
Drillout Considerations
Leak Off and Formation Capability Tests
Limitations to Control Capability
Salt Water Flows
Kill Sheets
Simulator Training
General Mud Topics
Shallow Gas and Kicks
Diverting
Surface Casing
Top Hole Cleaning and Trends
Hydraulics
Well Control Problem Diagnosis and Solutions
Mud Solids
Lost Circulation
Deviation and Stuck Pipe
Difficult Well Control Situations
Tripping Practices and Considerations
H2S Safety
Causes of Abnormal Pressure
WC Red Flags & Transition Zone Indicators
Managed Pressure Drilling
Shale Problems
Wellhead Installation
Casing & Cementing
Good Mud Practices
Logging and Perforating
BOP Equipment
ECD Drilling
UBO and Barite Plugs
Overview of Optimization Procedures
Bits
Differential Sticking and Freeing Techniques
Kick Off Plugs
Drill Stem Test Considerations
Gas Cap Drilling
Liner Cementing
Squeeze Cementing and Production Squeezing
Completion Methods and Workover Fluids
Methods of Well Control (Driller's Method, Wait & Weight, Volumetric & Lubrication, Modified Wait & Weight)
METHODS:
Lecture, exercises, workshops, tests, simulator practice, PowerPoint slides and discussion.
Operational Drilling Technology is designed for Toolpushers, OIMs, Wellsite Supervisors, Superintendents, Engineers, Drillers and Assistant Drillers.