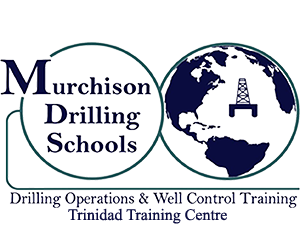 ADVANCED DRILLING TECHNOLOGY COURSE (ADT)
DESCRIPTION:
Advanced Drilling Technology presents drilling personnel with the comprehensive knowledge of drilling operations needed to become effective supervisors.
Tthe program covers all aspects of well planning, drill string design, hydraulic optimization and down-hole concepts. Participants will be provided with both theoretical and practical applications using advanced simulation technology.
ADT is the second part of a two-part series in drilling technology. Participants are required to complete Practical Drilling Technology, along with the supervisory level of Well Control.
COURSE CONTENT:
Pre-Spud Meeting
Communication
Hole Trends
Problem Solving Model
Drill String Design
Casing & Cementing
Drillout Considerations
Leak-Off Tests &
Formation Integrity Tests
Tripping
Limitations to Control Capability
Salt Water Flows &Kick Identification
Production Squeezes
Underground Blowouts
Lost Circulation From Propagation Losses
Deviation and Stuck Pipe
Freeing Techniques
Advanced Mud
Kick-Off Plugs
Advanced Mud Solids
Hydraulics
Top Hole Cleaning
Shallow Gas and Diverting
Causes of Abnormal Pressure
WC Red Flags and Transition Zone Indicators
Logging and Perforating
High Press/High Temp Considerations
Shales
BOP Equipment Considerations
Subsea Equipment Considerations
Gas Cap Drilling
Squeezing for Holes in Shoes & Top of Liners
Liner Cementing
Advanced Methods of Well Control (Driller's Method, Wait & Weight, Volumetric & Lubrication, Modified Wait & Weight)
METHODS:
Lecture, exercises, workshops, tests, PowerPoint slides and discussion.
Advanced Drilling Technology is designed for Drillers, Toolpushers, Rig managers, Wellsite Leaders, Superintendents, and Engineers.